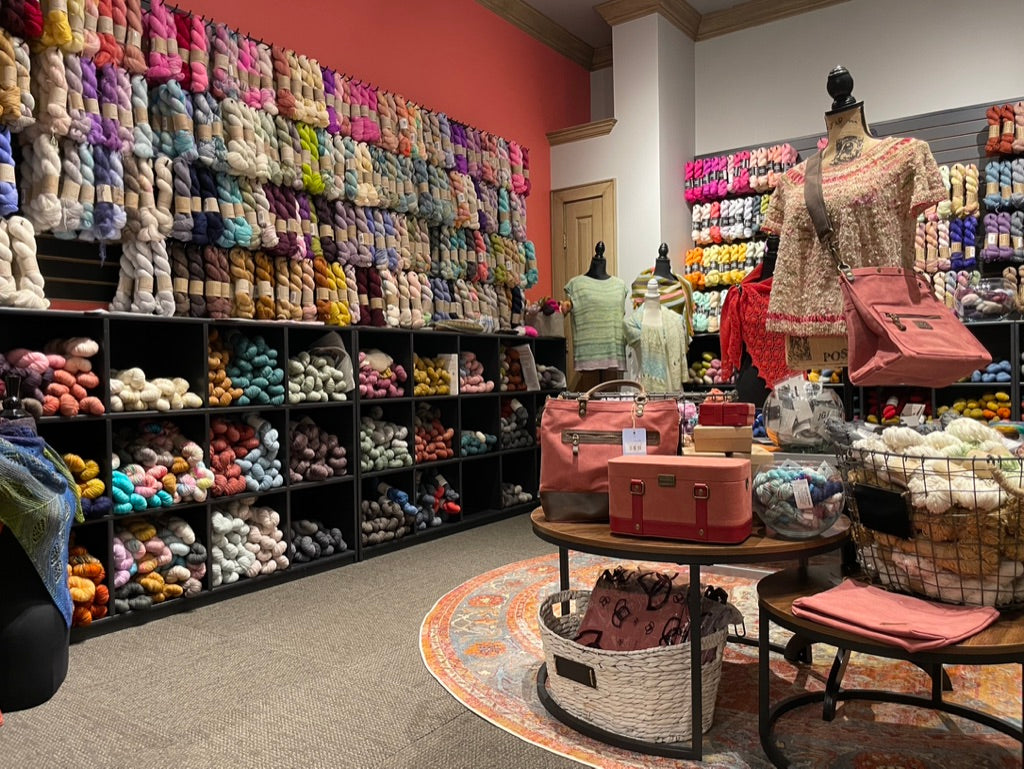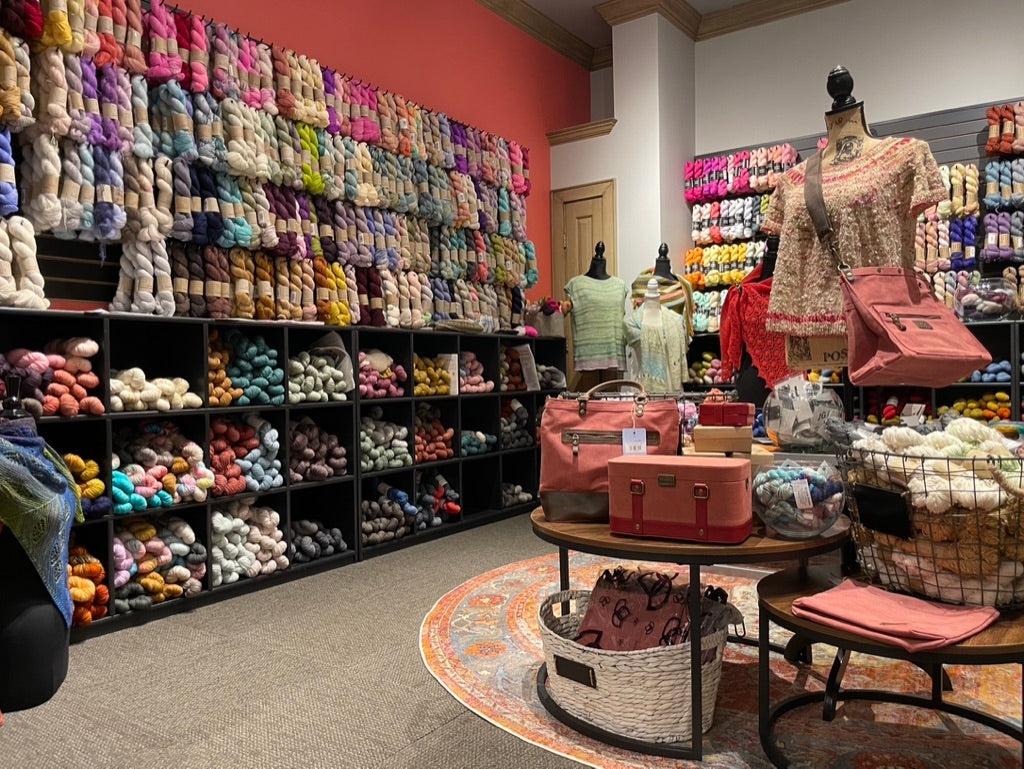 Unwind is a labor of love for Tammy Snyder Garrison.
I grew up on a dairy farm in central Missouri surrounded by generations of women for whom it was second nature to use their hands to create useful yet beautiful things. My mother sewed many of my childhood special occasion dresses; my grandmothers and great-grandmothers were all prolific quilters. The Lone Star quilt stitched by my paternal grandmother lays in my bedroom on the quilt rack crafted by my grandfather, ready to provide extra warmth on cold nights or comfort when I need to feel close to them. Everyday I use the flour sack dishtowels hand-embroidered by my maternal grandmother.
I chose a different creative outlet; I'm a self-taught knitter, and first picked up the needles in 2004. With an education degree from the University of Missouri and a law degree from Washington University, my professional path took the long road to the creative career I now enjoy. I stepped away from work outside the home when my first child was born; two more kids soon followed. Once I discovered knitting, I spent years creating garter stitch scarves for family members and developed a passion for charity knitting projects, such as lap blankets for shut-ins, helmet liners for troops deployed overseas, and chemo caps for cancer patients. Eventually my curiosity nudged me toward sweater and shawl patterns, and now I'm working on my own knitwear designs.
But I'm a teacher at heart with a passion for sharing the beauty and benefit of making. And I believe in the power of creating useful and beautiful things to bridge divides across time and space. I feel my grandmothers in every knitted stitch on my needles. I feel the kinship of diverse faces and voices in the knits and purls. We have a big table at Unwind, there's a place here for everyone. Please take your seat at our table, and join us in knitting the fiber of community, in finding the power and peace of creating your own beautiful and useful legacy.
Tammy
Shipping
Flat rate standard shipping fee of $10 on all domestic orders less than $100; orders of $100+ ship for free.
Return Policy
All special orders and sales of needles, notions, patterns, books, and clearance items are final. Unused yarn in its original condition may be returned for store credit within 60 days of purchase.
Unwind Fiber Friends
Join our Loyalty Program and start earning discounts on future purchases--click the blue button in the bottom left of the screen!
Unwinding Blog
Where we share important information and random musings
Read the Blog