Unwind Fiber Arts is a luxury yarn boutique where community and craft intertwine. Ours is a creative space for makers who share a love of hand-dyed fibers, quality tools, and the myriad ways that knitting and crochet inspires connection.
★★★★★

Very nice employee & customers!
Highly recommend this store.
Very, very helpful.
Nice selection of yarn.

Karen F.
★★★★★

Every kind of yarn you can think of. They will also ball your yarn for you. Very helpful and knowledgeable.

Joy "Joy" Joy
★★★★★

My favorite yarn boutique!

Shelby S.
★★★★★

Excellent selection of yarn. Super helpful staff.

Brandi M.
★★★★★

I love this shop! It is full of excellent product and wonderful people.

Sam K.
Classes
You're invited. Whether you're a novice embarking on your knitting journey or an experienced craftsperson expanding your skillset, our classes are designed to spark creativity and connection. We take a comprehensive approach to teaching, focusing on the "why" in addition to the "how," so you'll be a more proficient, independent (and happy!) maker.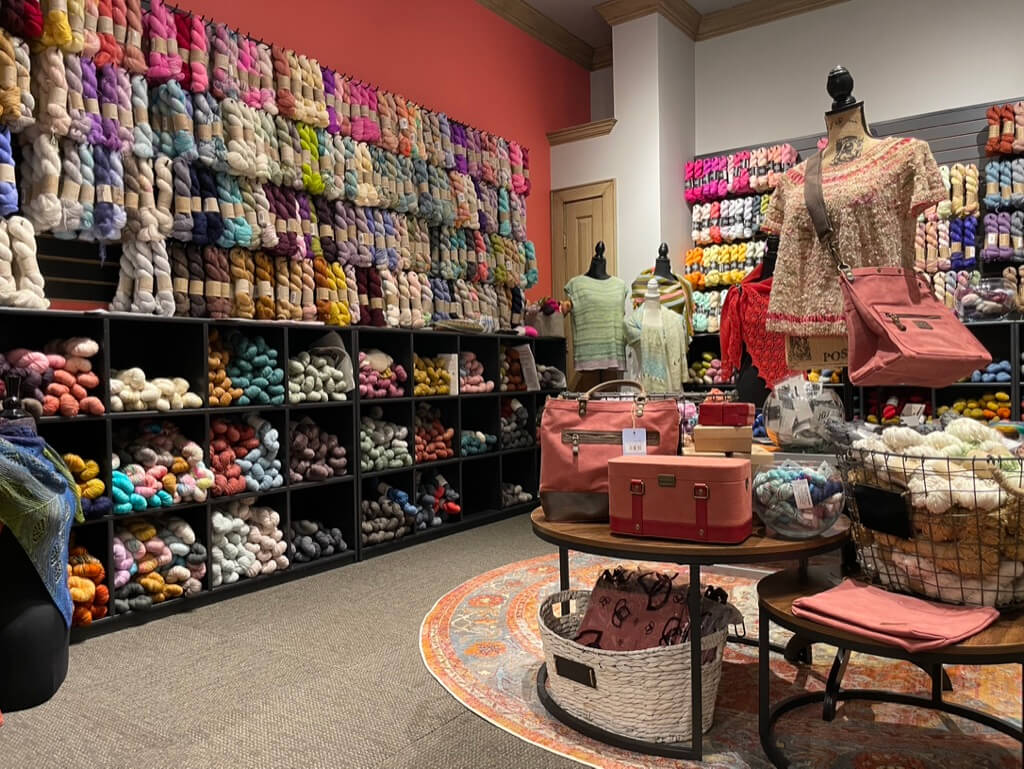 Our Yarn Boutique
Nestled in the historic Kansas City suburb of downtown Lee's Summit, our shop has a vibrant, small town ambiance and—you guessed it—wall-to-wall luxury yarn.

207 SE Third Street
Lees Summit, MI 64063
(816) 927-5676

HOLIDAY STORE HOURS
Monday: Closed
Tuesday & Wednesday: 10am-5pm
Thursday: 10am-7pm;
Friday: 10am-5pm
Saturday: 10am-4pm
Sundays, Nov. 26th, Dec. 3rd, 10th, & 17th only: Noon-4pm

WEEKLY EVENTS
Crafternoons: Tuesday at 3-5pm
Knit Night Happy Hour: Thursdays at 5-7pm
Coffee & Craft: 10am-???
Sundays, Nov. 26th, Dec. 3rd, 10th & 17th only: Social Time: Noon-4pm


As Seen In…